Books from Trusted Authors
Want a book that will challenge, encourage and inspire you? Here are our top picks for friends of 30 Days of Prayer, to help you learn how God is working in the Muslim world and get a vision for how you can be involved.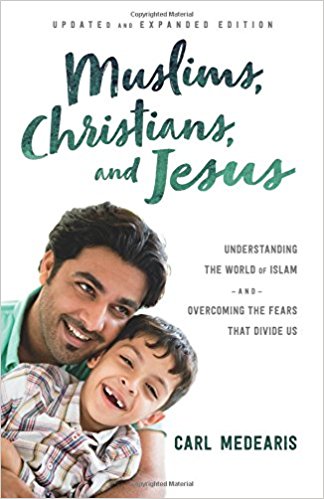 Carl Medearis
How Christians respond to Islam and how Christians think of Muslims could be the most significant issues of our time. Based on the author's twenty-five years of first-hand experience, Carl Medearis shows readers how they can build life-changing bridges between the world's two largest religions–one person at a time, whether in the US or elsewhere.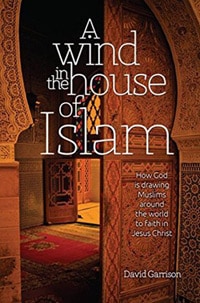 David Garrison
Thirteen centuries of Muslim-Christian contact saw only one mass movement of Muslims to Christ before the 1980s. Yet over the past few decades millions of Muslims have become Christ-followers. How? "A Wind in the House of Islam" takes you from Africa to Indonesia, asking a thousand Muslim-background believers: What did God use to bring you to faith in Jesus?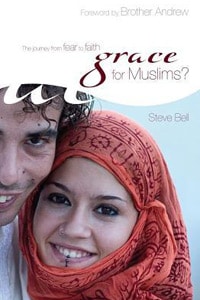 Steve Bell
Is it possible for Christians to relate to Muslims without being politically naive or theologically liberal? Steve believes it is. He shares his own 25 year journey and reflects upon how he arrived at the crucial ingredient: Grace. While alarmist claims are made about Islam and its 1.8 billion followers, Steve Bell helps us get a clearer, more Christ-like, picture of the Islamic world.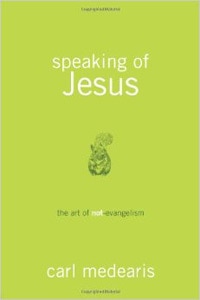 Carl Medearis
In "Speaking of Jesus," Carl Medearis gives us tools, stories, and foundation to move beyond "us" and "them" and simply talk about Jesus – the One who changes it all. As Carl writes, "While others are explaining and defending various isms and ologies we're simply pointing people to our friend." Quit defending Christianity. Relax. And focus on Jesus.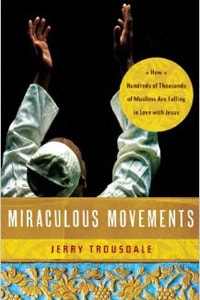 Jerry Trousdale
How do the people most resistant to the transformative power of the gospel come to be its most devoted followers? "Miraculous Movement" recounts an amazing change taking place within Muslim communities where Jesus is turning around the lives of many thousands of Muslims. You will enjoy this sometimes humorous, sobering, and always encouraging true stories of how imams, sheikhs, and entire mosques are embracing Christ.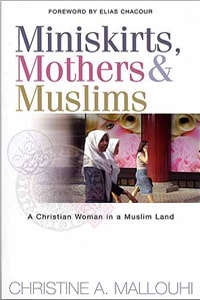 Christine Mallouhi
Christine Mallouhi writes as a Western woman who is married to an Arab husband. She provides insights for all readers into the nuances and social structures of a culture that is so different from our own. For Christians who work with, live with, or minister to Muslims, this startling look at the Muslim world helps explain the whats and whys of the world of Muslim women.
Reference Books
---
Recipes and Culinary Traditions. May S. Bsisu, who has lived and cooked in Jordan, Lebanon, Kuwait, England, and now the United States, takes you along a reassuringly down-to-earth and warmly personal path through exciting culinary territory. It is one of the world's oldest and most intriguing cuisines, yet few have explored the diverse dishes and enchanting flavors of Arab cookery beyond hummus and tabouleh. In 188 recipes, The Arab Table introduces home cooks to the fresh foods, exquisite tastes, and generous spirit of the Arab table. Cook for your Muslim neighbors during Ramadan!
---
A New Prayer Resource from Operation World. For decades, Operation World has been the world's leading resource for people who want to impact the nations for Christ through prayer. Now the research team of Operation World offers 'Pray for the World,' a more accessible resource to facilitate prayer for the nations.