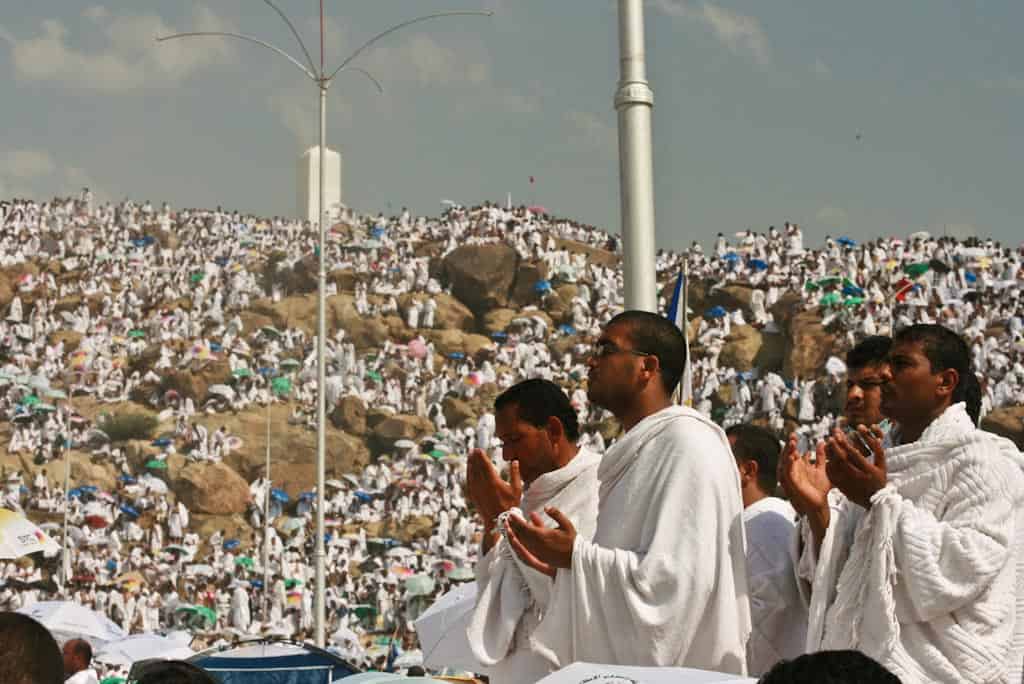 Arafat Day and it's Significance
Arafat Day is an important occasion during the month of Dhu'l-Hijjah or Hajj
The 9th day of the month of Dhu'l-Hijjah marks a significant day for Muslims, yet it is a day not so well known or talked about in the rest of the world. The day is called the Day of Arafat.
On the first day of the Hajj Pilgrimage, Muslims sweep out of Mecca toward Mina, a small uninhabited village east of the city. As their throngs spread through Mina, the pilgrims generally spend their time meditating and praying, as the Prophet did on his pilgrimage. During the second day, the 9th of Dhu al-Hijjah, pilgrims leave Mina for the plain of Arafat. The Prophet is reported to have asked Allah to pardon the sins of pilgrims who stood at Arafat, and was granted his wish. Thus, the hopeful pilgrims prepare to leave this plain joyfully, feeling reborn without sin and intending to turn over a new leaf.
Just after sunset, the mass of pilgrims proceed to Muzdalifah, an open plain halfway between Arafat and Mina. There they first pray and then collect pebbles to use on the following days. The next day begins the Eid holiday or Eid al-Adha, the festival of sacrifice.
Why Arafat Day?
The Day of Arafat is the only day when Muslims gather together at Arafat Mountain in an act of unity to pray and fast for their religion and to offer sacrifices as they remember that Abraham offered Ishmael, not Isaac. It is called the Day of Repentance. It was from this site that Muhammad gave his famous Farewell Sermon in his final year of life.
The Day of Arafat is doubtless the most unified day of any Muslim event. Imagine many thousands gathered together at Arafat Mountain in unity, praying and fasting and stoning a representation of the devil.
How to Pray
Pray that as Muslims remember Abraham and his willingness to offer his son to God, that many would have a revelation of Jesus, the ultimate sacrifice, and the purposes God demonstrates through the lives of Old Testament prophets.