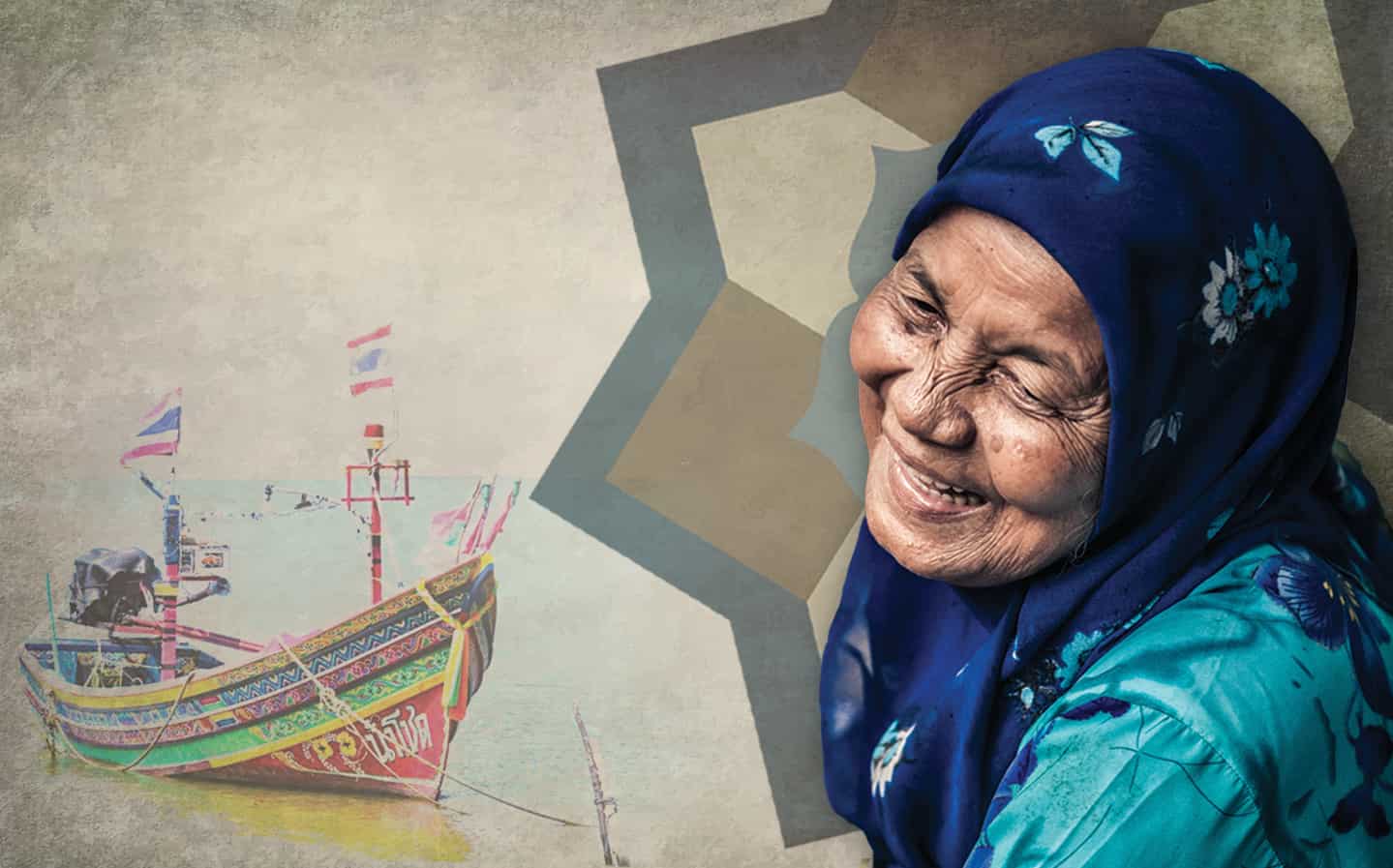 Day 6 – The Pattani Malay
The Pattani Malay are a tight-knit ethnic community in the southern provinces of Thailand. A devout Muslim people, they are the descendants of Malays who embraced Islam as far back as the 14th century. Because of their Islamic faith, the Pattani have a distinct identity in Thailand, a nation primarily comprised of Buddhists and Animists.
Many of the 2 million Pattani Malay live in rural villages where they pursue the traditional trade of fishing. As skilled craftsmen, they are very gifted at producing colourful fishing boats called kolae which are not just for decoration but for their livelihood. Their rich cultural heritage also includes the production of bright batik cloths and silat, a Malay martial art. Local food has a unique, often spicy flavor, and a meal can be a real culinary adventure.
Very few Pattani Malay are known to follow Jesus. Most of them struggle with poverty and concerns about unemployment, ongoing unrest in their region and drug addiction among young people.
Seeing Pattani fishermen at work is reminiscent of the culture in Jesus' time. Just as He called several fishermen to become His disciples and follow Him wherever he went, we long to see the Pattani also follow Jesus and become fishers of men themselves.
Learn more
Visit MuslimsofThailand.org to learn more about the Pattani and other Muslim peoples in Thailand
How to Pray

Pray that Pattani Malay would become dedicated fishers of men.

Pray for opportunities for the Pattani to increase their income, develop their traditional trades and create employment for others.

Pray for lasting peace in the far southern provinces of Thailand.