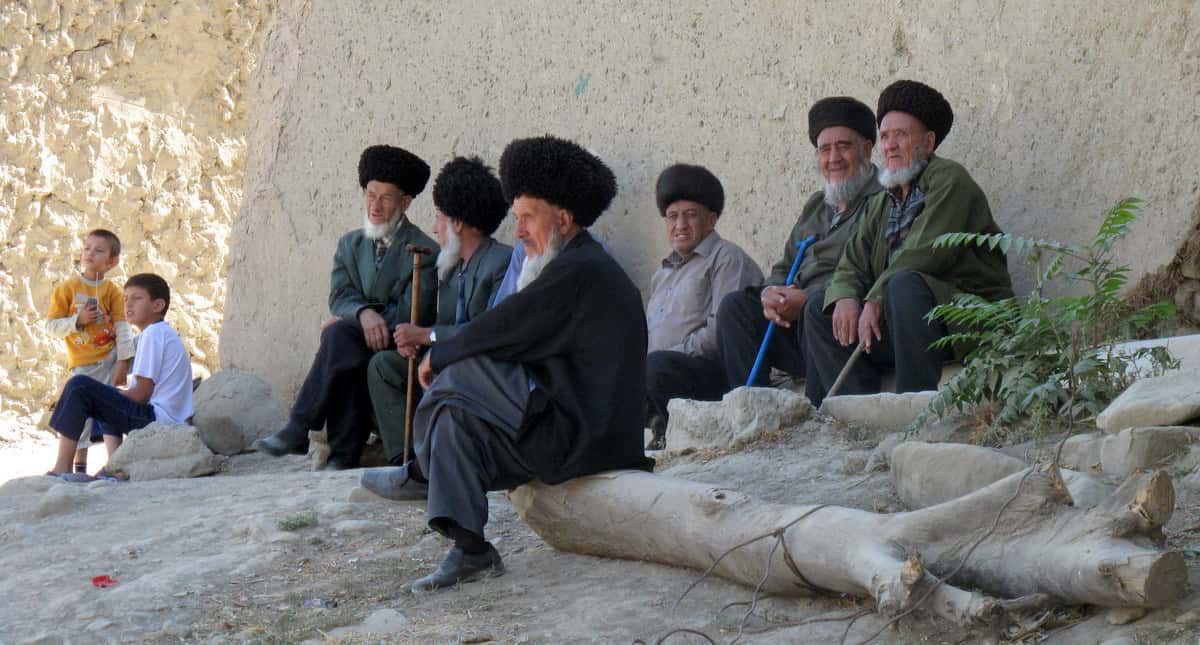 Pray for the Turkmen People of Central Asia
There are about 8 million Turkmen people, and about 5 million of them live in Turkmenistan in Central Asia. The capital of Turkmenistan, Ashgabat, is filled with beautiful new marble buildings. But the Turkmen know very little about the outside world, as the country is extremely isolated, and information is strictly controlled. Culturally and religiously Turkmens are Muslims, only very few of them follow Christ. The nationalistic government exercises strict control over the lives of the people.
Gülbibi, and her three small children live in a very simple one-room apartment. The bathroom is shared with several other families living on the same floor. Gülbibi was recently facing a difficult situation, with a husband who could not support his family and who stole the little savings she had hidden for an emergency.
Around that time, I was praying for her and I was inspired to bring all the ingredients for a Turkmen national dish, pilav, over to her. Gülbibi was very touched by this and pleaded with me to stay for tea. In the Turkmen culture this means laying a plastic cloth onto the floor and sitting around it on the carpet. She served hot green tea in small cups, sweets, bread, cucumbers, tomatoes and a yogurt sauce while we shared about our lives and beliefs. Before leaving we held up our hands, blessed their home and prayed.
Prayer Ideas:
If the government allowed freedom in speech and religion, it would be easier for Turkmen to pursue the treasures of the Kingdom of Heaven. Pray for breakthrough in this area.
Pray for the few believers who are under close surveillance by authorities. They need wisdom and courage to share their faith. Pray as Jesus did in John 17:20-13.
Turkmen who do not live in Turkmenistan mainly live in Afghanistan, Iran, Azerbaijan and Turkey. Pray for disciples of Christ to spread among this people group, as in the early days of the apostles.