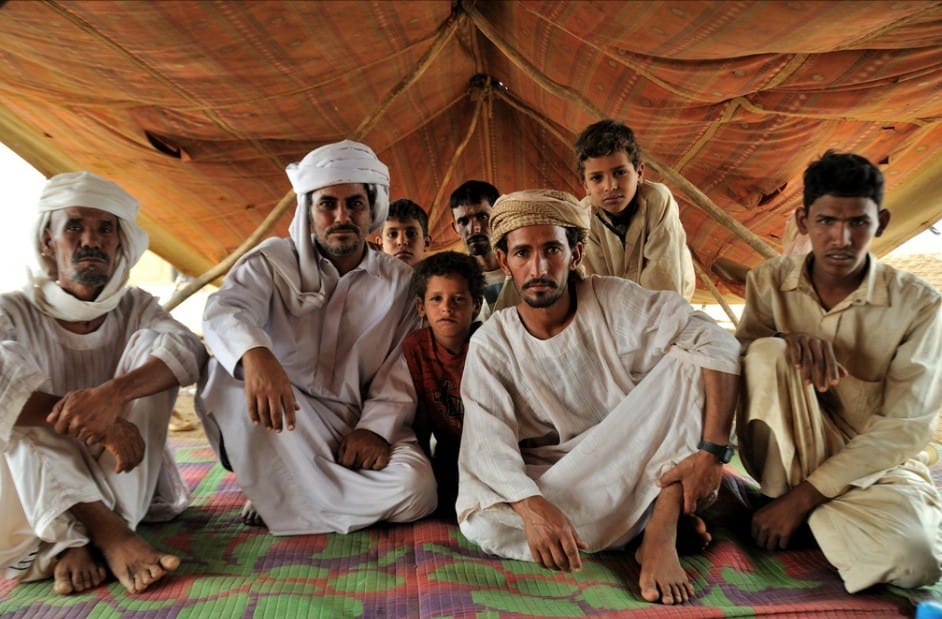 Customs in Arab Muslim Cultures
Whether you are meeting at a Muslim friend's home or doing business in a Muslim country, there are certain social graces, customs and behavior which, when understood, can help avoid unnecessary complications or hurts.
"So in everything, do to others what you would have them do to you, for this sums up the Law and the Prophets"
– Jesus, Matthew 7:12
The so called 'Golden Rule' of Jesus best sums up how to be prepared for going to any foreign country or to a neighbors house – despite customs and cultural differences. With regards to Muslims, it is interesting to note that in an imitation of the golden rule, one Hadith says: "A Muslim should treat others as he would wish them to treat him (and) Like for others what he would like for himself."
Important Customs
It's worth noting that there is no standardized global Muslim culture or even Arab Muslim culture. Indeed, there are thousands of cultures that vary in many dimensions. Yet there are a few key traits that seem to be engrained throughout the multitude of Arab Muslim cultures and world views spanning the globe.
Greetings and Contact
Handshakes, though regarded as important in many Arab cultures, usually do not possess the same firmness as handclasps of many Europeans or Americans. Most Arabs shake hands every time they meet you and every time they leave you. This applies whether they meet you on the street, in an office, at a conference, restaurant, or at home. The customs and behavior in Saudi Arabia and much of the Persian world is to shake hands on meeting, chat a bit, and shake hands again on leaving – even if you meet ten times a day. If sitting, rise when shaking hands as well as when an esteemed person enters a room.
Touching, long handshakes, grasped elbows, even walking hand in hand by two males is common place in the Arab world. A considerable number of Arabs touch more between the same sex, to show relationship. As Arab customs and behavior condones the outward display of affection between male friends, one may see Arab men, even officials and military officers, holding hands as they walk together or otherwise converse with one another. If an individual Arab does not touch you, he does not like you–or he may be trying to restrain himself because you are not used to being touched. A full body embrace, accompanied with hugging, should not be initiated until you are sure that the Arab is a close friend. If the Arab initiates it, participate and consider yourself honored and/or accepted. Contact between the opposite sex in public is considered close to obscene.
Use the right hand to eat, touch and present gifts. As in much of Asia and the Middle East, the left is generally regarded as unclean.
Greetings and Conversations
Small talk and ritual greetings is normal. Middle Easterners often greet each other with a number of ritual phrases and fixed responses. Ancient custom governs these interactions. To Western eyes, profuse greetings, inquiries about health and well-being, often take up inordinate amounts of time but it is important in establishing friendly relations. Remember, however, it is insulting to ask about a Muslim's wife or another female family member.
Eye contact during discussions–often long and direct–is important. Staring is not necessarily rude (except gazing at women).
Be aware of appearing to be in a hurry when you are among Arabs. For example, during a business appointment or social visit with an Arab, do not look at your watch or otherwise act as if you have little time to talk. Arabs can be very offended by this. Time is much less rigidly scheduled in Arab countries than in western countries.
Pointing your finger or a pen at anyone while speaking, or beckon anyone with your finger. It is considered a threat, and only animals are treated in this manner.
Distance in talking with one another (body space) may be much closer with Middle East peoples than with Westerners.
Hospitality and Visits / Meals
Hospitality and giving a warm reception to strangers goes back to the culture of the desert. Developed over centuries, where the desert environment bound traveling nomads to depend on the graciousness and generosity of others, hospitality enabled inhabitants of the Arabian Peninsula to survive thirst, hunger and sudden raids/attacks. Many Middle Eastern peoples continue this custom of showing courtesy and consideration to strangers. Demonstrating friendliness, generosity and hospitality become expressions of personal honor, even sacred duties.
Take off your shoes at the entrance and leave them there before going in. Sometimes oversize slippers are provided for you to put on.
Take care when sitting. Avoid stretching legs in front of or sitting up higher than others, sitting with the left hand behind the back, or positioning oneself so the shadows fall upon half of one's body.
Avoid putting feet on tables or furniture. Show respect. Refrain from leaning against walls, slouching in chairs, and keeping hands in pockets. Keep from pointing with the feet. Do not show the soles of the feet, as they are the lowest and dirtiest part of the body.
Allowing your host to initiate discussion topics is a good policy. Expect handshakes from all personnel in a party. Sometimes Arabs use double meanings in conversation, which allows for all parties to feel good and not lose face. Such use shows the practitioner to be a person of culture.
Use the right hand to eat. The left is generally regarded as unclean.
Expect the actual eating of a meal to come at the conclusion to an evening's festivities. Touch food and pass it with your right hand only. In some areas, Middle Easterners consider it impolite to eat everything on one's plate. Leaving food becomes a symbol of abundance and serves to compliment the host.
Outward Affection and Gestures
* Take off your shoes at the entrance and leave them there before going in. Sometimes oversize slippers are provided for you to put on.
* Men should not go into a mosque wearing shorts, and women should not go there wearing short sleeves or sleeveless dresses.
* Do not talk loudly.
* Do not walk directly in front of people praying.
* Do not take pictures of people in a mosque, particularly women.
* Mosques are considered to be shelters for homeless people.
* Do not be surprised to find mosques without furniture, except for the carpet. The Islamic religion advocates a simple way of life for its followers.
Final Thoughts
To sum up, here are a few key points to keep in mind:
Practice Humility: Have a demeanor which models kindness and forbids being harsh, rude, or even speaking loudly to others.
Seek Moderation: Many Muslims value deliberation, a careful consideration which focuses on the outcome of a matter. Moderation in speech, and avoidance of being nervous, highly strung or liable to sudden anger, characterizes many of those who "submit to God."
Sincerity is Key: A kind, honest, humble approach – free of an arrogant and overbearing attitude – naturally opens the way for agreeable exchanges. (Understanding Arabs, p. 112.)