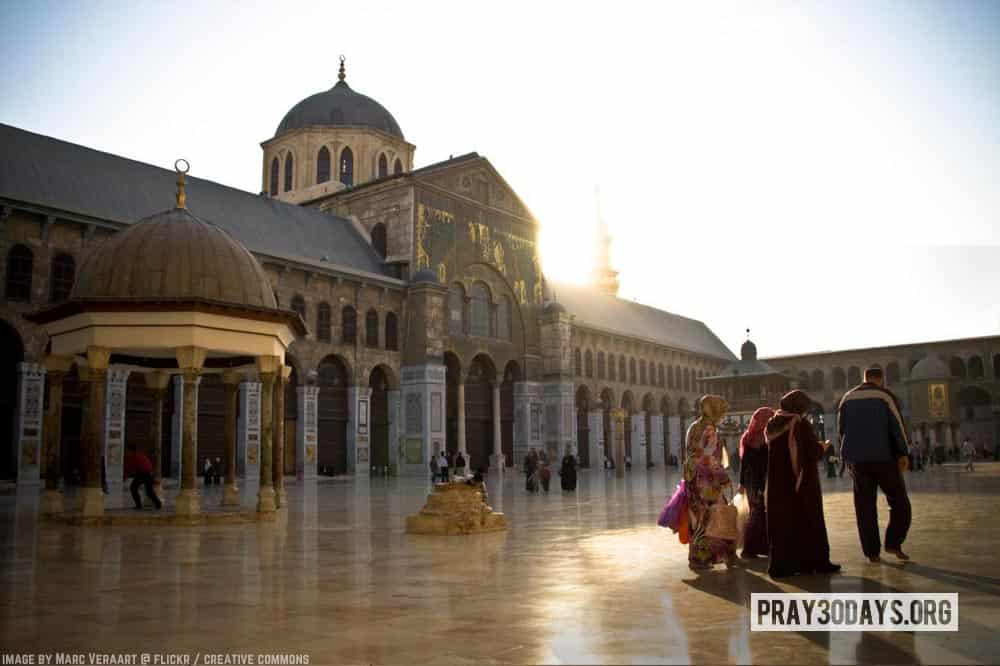 21 June 2017 / Day 26
Night of Destiny
Laylat Al-Qadr is the night when Muslims believe the first verses of the Quran were revealed to Muhammad.  It occurs on one of the odd-numbered nights during the last last ten days of Ramadan, most commonly the 27th night. It is said that God did not reveal the exact date, so that His servants would perform extra acts of worship throughout the ten days and so attain the reward of them.
This guide begins on the first full day of fasting, so it is the 26th day but the 27th night of Ramadan.
There are different beliefs and traditions surrounding Layat Al Qadr. Some Muslims believe that on this night, the fate of creation for the coming year is determined and that prayers are more powerful, sins are forgiven and the blessings and mercy of God is more abundant. It is a night to expect a special closeness to God and many reports of Muslims having dreams or visions of Jesus on this night.
Muslims observing Ramadan will increase their prayers and reading of the Quran during the last ten days. Some who are able will move into the mosque for a time of retreat to worship, pray and read the Quran there for this time. In this way, they hope to earn extra divine favor.
Laylat Al Qadr is translated variously as the Night of Decree, the Night of Power, the Night of Value, the Night of Destiny, or the Night of Measures.
How to Pray

Pray for Muslim families around the world to have a special awareness of the Presence of God as they pray through Laylat Al Qadr.
Pray for the needs of Muslim people, particularly in areas of the world where there is conflict or great need.
Pray that on this night, the Holy Spirit would give dreams and visions to those who are seeking revelation.