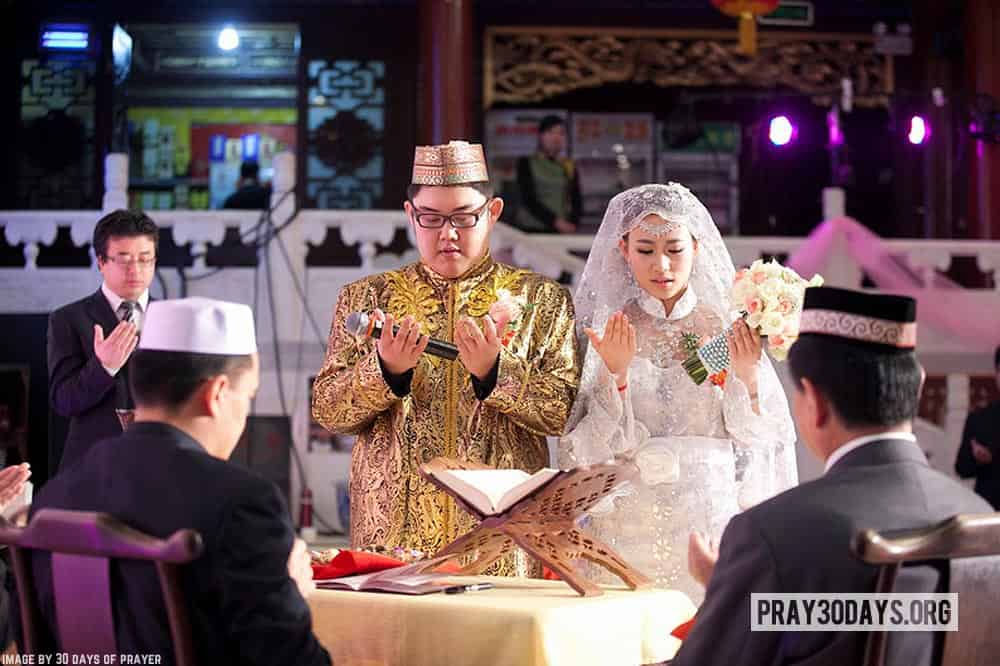 7 June 2017 / Day 12
I Want to Get Married
Xiaoma is a 19-year-old Hui Muslim living in northern China. Most young Hui men are expected to get married at this age, but Xiaoma is facing a dilemma – how will he pay for the dowry? His family owns a small ethnic food store selling white cakes at ¥0.80 (yuan) per loaf. He is wondering how many loaves he must sell to satisfy his bride's dowry.
Xiaoma's father initiated the proposal on his behalf. The bride's family asked for ¥50,000. That means selling 62,500 white cakes! According to custom, he also needs to provide, "three gold, one auto!" – a set of gold earrings, necklace and bracelets, plus an automobile. Years ago, a motorcycle was the expected gift, now it is a car! In addition, a Chinese Muslim wedding banquet lasts for three days with all food and drinks provided! The total of dowry and wedding expenses is more than ¥100,000!
Xiaoma thought he would never be able to get married.
Before long, however, Xiaoma announced his wedding date. I went to visit him. Seeing his relatives and friends coming in to congratulate him, I was quite curious, so I asked him how he came to organise this happy ending?
He told me that his father had to borrow some money from friends and relatives, then he sold his white cake shop. Xiaoma also got a loan for a car, completing the dowry requirements. After the wedding the newlyweds will move to southern China and start a business there to pay back the loans and debts. With much excitement, he continued to describe his dream, "I will save money to buy a house for my wife and children, then ask my elderly parents to live with us!"
Shortly after the wedding I heard the newlyweds moved south. And what about that important sports car? Sold.
How to Pray

Pray for Muslims in the North of China who live in relative poverty and often fall into debt to marry and have a family.
Many Chinese Muslims believe men should be married at 19 and girls who are not married by 16 can be looked at with disdain. Pray that these young people will find their value in God's eyes.
Pray that marriages among the Hui will be blessed and that young people will not be pressured to get married under the weight of custom and society's opinion.