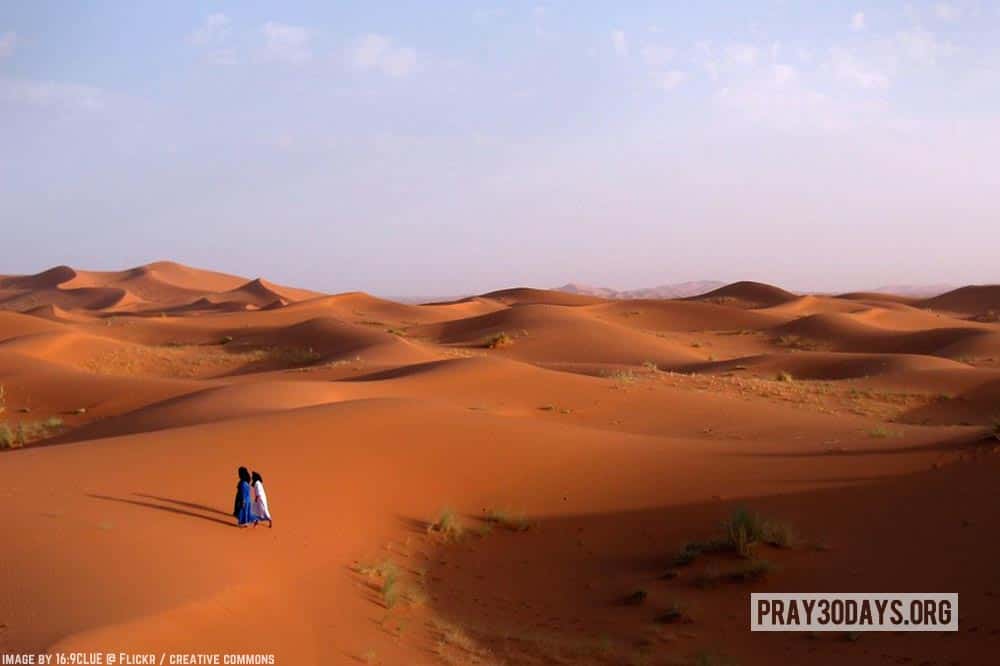 12 June 2017 / Day 17
The Ishelhayn Berbers
Over 4.5 million Ishelhayn Berbers live in southern Morocco, both north and south of the high Atlas Mountains, their traditional home, although many are migrating to cities outside this region. Many Ishelhayn lived in the Moroccan plains before the Arabs invaded in the 8th century but moved from the plains to the mountains where they eventually adopted Islam but also kept many of their own customs.
Traditional Ishelhayn homes are built of stone or earth with room surrounding a central courtyard and a special lounge kept looking nice for guests. They are often found working in small shops called hanuts that are open all hours and sell as wide range of goods, or running warehouses to supply hanuts.
Financial security is important to the Ishelhayn. They will work hard to ensure the financial future of their families and to be a respectable person in society – this means getting married, having children, and being a good family person. Children are expected to honor their parents and follow their traditions, although as the world changes, more young people move out of villages for work.
Akbal is typical of a young Ishelhayn man. He recently moved from his family home to the city of Rabat where he found a job and is saving to buy a house of his own. Akbal recently discovered a satellite TV program that discusses Christianity, which he has raised a lot of questions for him. His family is Muslim, but were more concerned about business than religion, and did not practice much outside of Ramadan or spacial holidays. Akbal has been thinking about God and what it means to know Him, but he feels his family would be ashamed of him if he decided to follow a different faith.
How to Pray

Pray for Ishelhayn families – worries about financial security and family honor are universal concerns.
Ishelhayn are interested in learning about different ways of thinking. Pray that they will have the opportunity to hear about Jesus through satellite channels or meeting believers.
For the few Christians in this area to be living examples of Jesus' love and the way of Christ.