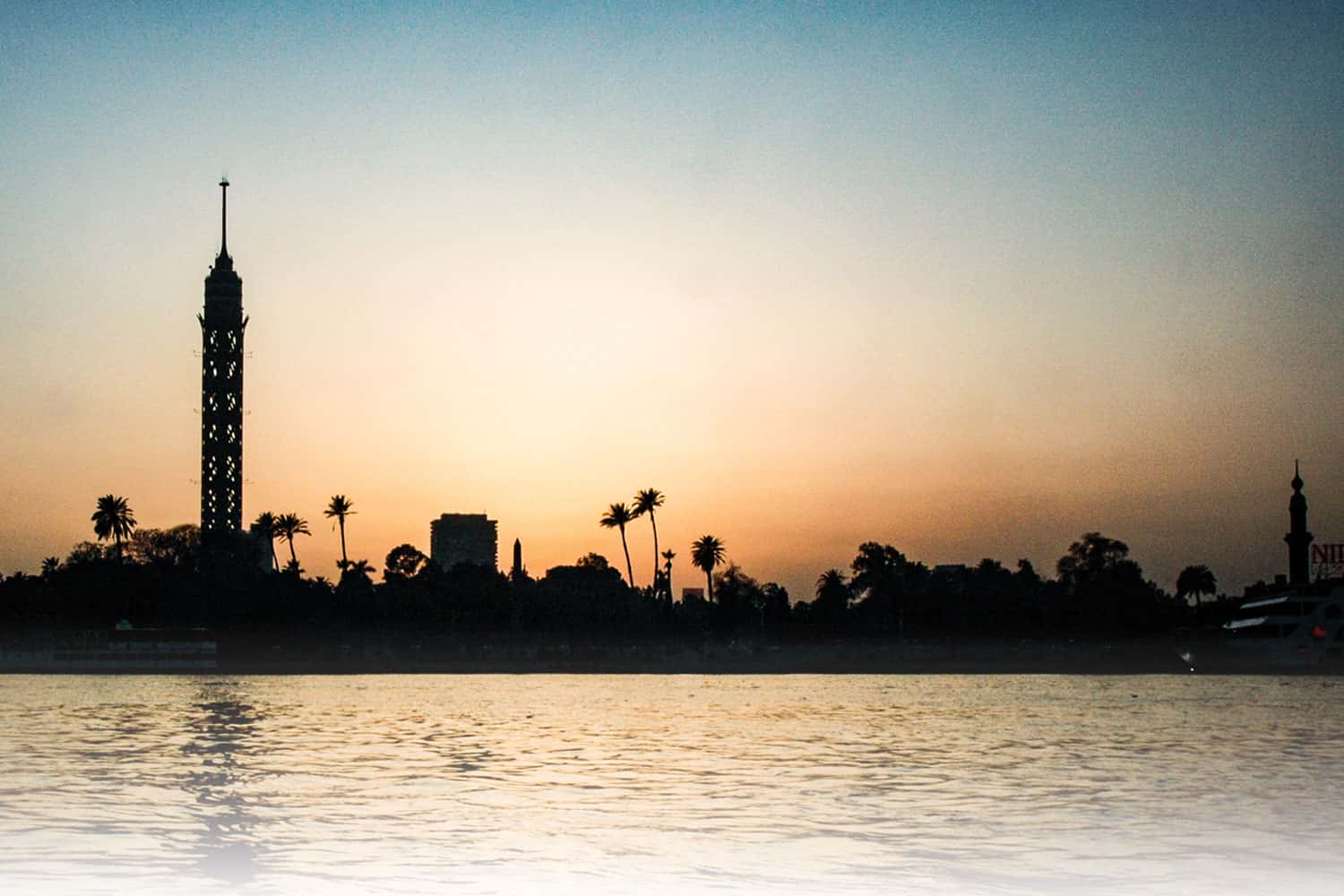 Day 9 – Cairo and the Arab Film Industry
Cairo, the capital of Egypt, is home to a booming film and television industry, earning it the nickname, "The Hollywood of the Arab World." This is an aspect of culture of which Egyptians are extremely proud.
Each Ramadan, Egyptian families gather nightly to watch some of the dozens of TV series produced by the country's thriving film industry.
Last year, 38 Ramadan mosalsalat (TV series) kept Egyptians glued to their televisions for hours, with genres ranging from dramas to comedies to thrillers, and even horror.
Throughout the year, one cannot travel on a main highway in Cairo without seeing massive billboards advertising all manner of products and services. During Ramadan, these billboards primarily advertise these highly-anticipated TV series, enticing families to clear the tables after breaking their Ramadan fasts and to settle in for an evening of entertainment.
The appearance of these advertisements is a sign that Ramadan is drawing near. It's a symbol of the season, reminding Egyptians that it's almost time to fulfill their obligations to Islam — going without food and drink from dawn to dusk in hopes of drawing near to God and obtaining forgiveness for their sins.
What heralds the start of a special holiday in your culture? The appearance of certain food and drink in the stores? Decorations appearing in shopping centers? The advertising of seasonal events? Many industries benefit from the promotion of religious holidays, sometimes distracting from their purpose.
How to Pray

Popular entertainment has a huge influence on popular culture. Pray that these TV shows and films will be used to promote positive change in Egyptian society.

Pray for peace between Muslim and Christian communities in Cairo and for Christians to be courageous in loving their Muslim neighbors.

Pray for Muslims and Christians working in the film industry in Cairo.