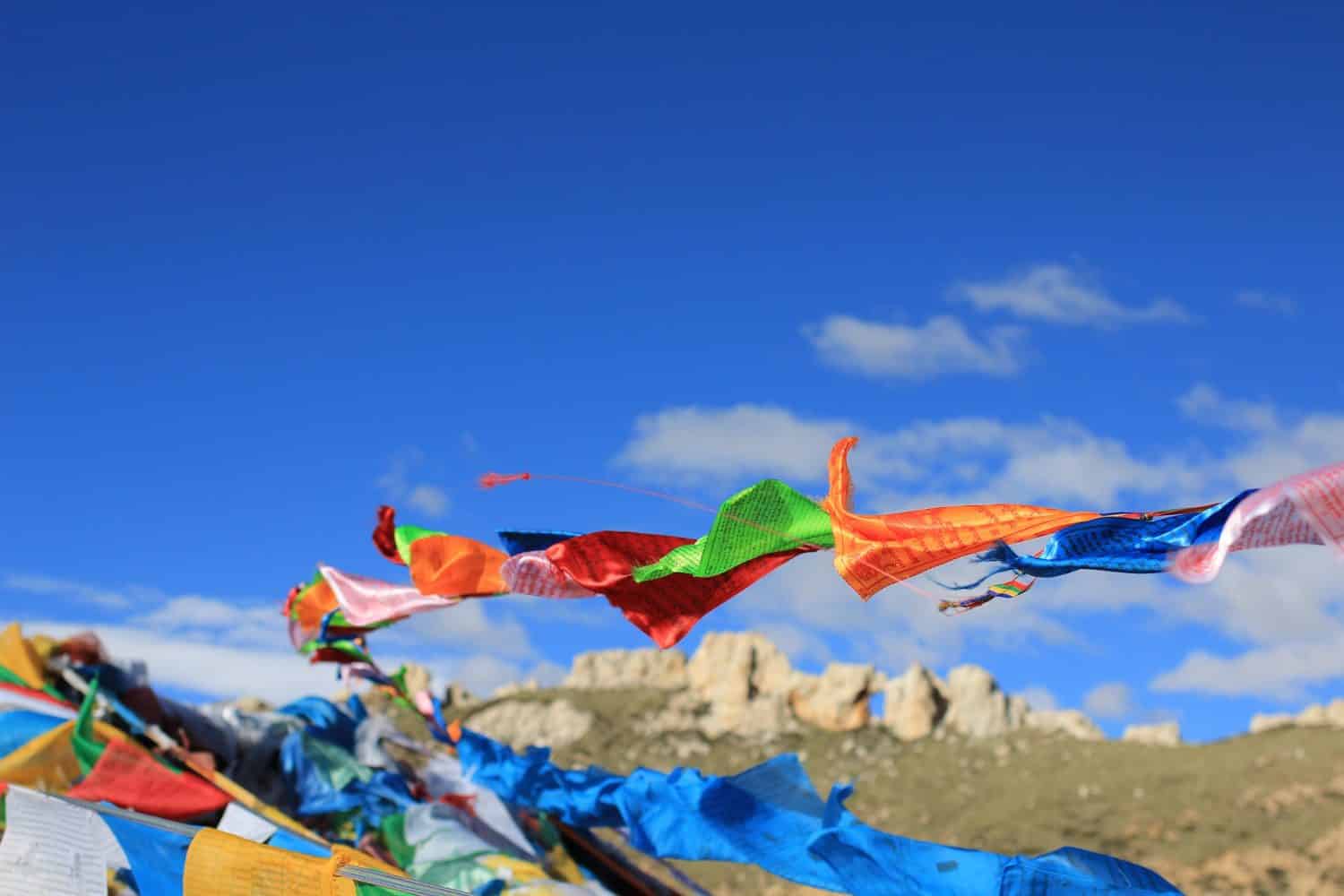 Day 8 – The "Chiwar" of Central Asia
"Hurry up, the truck will be here in a few minutes!"
The whole village runs to the place where a huge truck stops. Here in the mountains of Central Asia, where the food supply mainly consists of self-produced wheat, there are no shops and very little infrastructure, schools or medical care. The monthly visits of trucks that bring necessary items like tea, salt, oil, shoes, fabric and soap in exchange for sheep is always a huge attraction!
Because of randomly set borders, the 70,000 "Chiwar" people live in 4 different countries. In each of those countries, they belong to the poorest minority groups, adjusting their lives to survive the difficult conditions in high mountain areas. Mortality rates for infants and mothers are some of the world's highest, while the literacy rate is one of the lowest.
Today, Bibi Juma goes to a bush that is covered with red fabric strips to pray. Many years ago, at this place, a holy man had died, and by praying at this holy place she hopes that God will heal her sick child.
Like most other Chiwars she belongs to the Ismaili Muslim sect, part of the Shia branch of Islam. Ismaili Muslims love quietness and peace, and hospitality is very important to them. They have many superstitions and rituals, such as this one, to counter their fear of evil spirits.
In recent years, many Chiwars have experienced how God answers prayers in Jesus' name and a few have started to put their trust in Him.
Note: Chiwar is a fictitious name used to represent a people located in a sensitive area of Central Asia. The name was changed at the request of the article author.
How to Pray

Pray for efforts to provide educational and job opportunities in these remote areas.

Pray blessings on those who pursue improvements to community health among the Chiwars.

Pray for those who follow Jesus to have joy, strength and courage. And for more Chiwar to be transformed by the Good News.