A True Story from Indonesia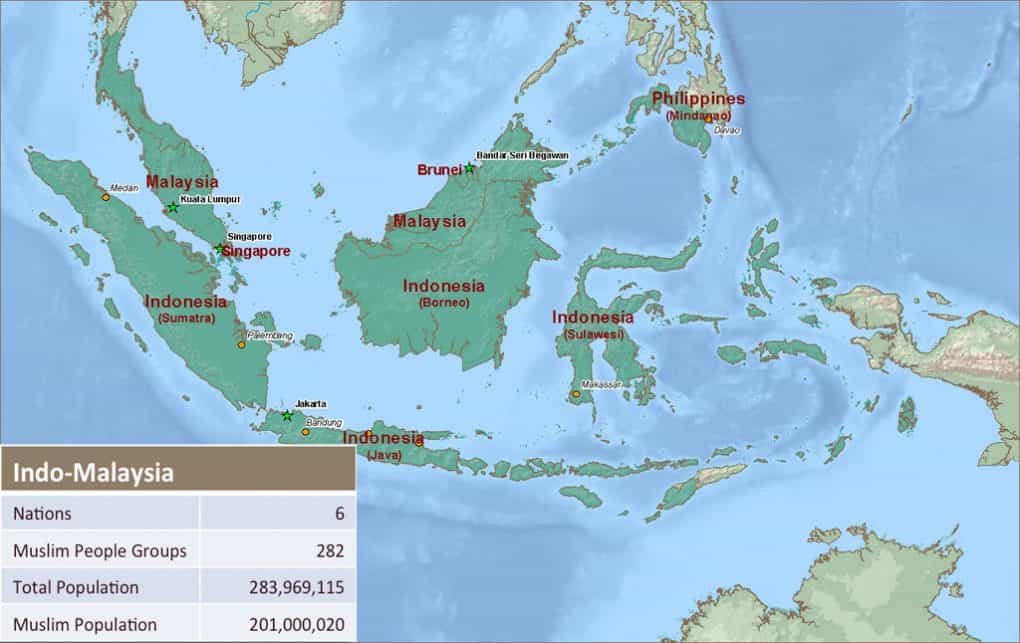 A story from Indonesia
"No one from my family will ever become a Christian!" shouted Ali with angry face. "I will not allow her to become Christian!"
His anger reached a feverish pitch when he discovered that his sister, Lia, had become a Jesus-follower and had recently been baptized. With a loud and and accusatory tone, Ali said "It must be because of Ahmad. He made her become a Christian!"
Ahmad was a local believer who would frequently visit Lia's family and share with them all about Jesus.
Ali's anger began to boil over and he cut the electric cable to her house. At the height of this anger, Ali threatened to kick her out of the village. All of these events made Lia become very sad. Yet, God gave her the grace to survive and she decided to continue to stay in the village.
After hearing what happened to Lia and her family, Ahmad went to visit them. He met with Lia and her husband and using God's word he encouraged them to endure. Suddenly, when they had just finished, there was a loud noise like some one had just fallen outside. Many people ran out to see what had happened. A young child had fallen down from high place and laid unconscious and motionless but the onlookers kept hearing him passing gas. Everyone was shocked at his condition. Ahmad offered to pray for the child and the family granted him permission. Ahmad lovingly laid his hands on the child and prayed. After his prayer the child began to come to consciousness and he stopped passing gas. It was evident that Jesus had healed the child. Many people witnessed the miracle, including Ali, but because of his anger, he stormed off.
Later Ali's adult son Budi contracted a mysterious illness. Ali had a dream in which he saw that the only person who could help his son was his sister Lia, however, he was too ashamed and embarrassed to visit Lia and asked for her help because of all the problems he had caused her. As his son's disease continued to worsen Ali knew he had to tell Lia about his dream. As new believer, Lia doubted that Budi could be healed by her prayers, but the Holy Spirit gave her the courage to pray boldly in the name of Jesus. After Lia prayed, Budi arose from his bed and began to recover from his illness. Just like his father, Budi also hated Christianity, however, he became very open and willing to hear the Gospel. It wasn't long before Budi came to faith in the Messiah and was baptized. Shortly afterwards he found a job after many years of unemployment.
Knowing that Budi had been baptized, Ali decided to meet with Ahmad. During their time together Ali expressed his desire to trust in the Messiah. Ahmad thoroughly explained the Gospel to him and after some weeks of practical instruction, Ali made the decision to be follow Jesus also.
The deep hatred towards Jesus-followers that lived in Ali's heart disappeared as God's mercy and love began to change his heart.