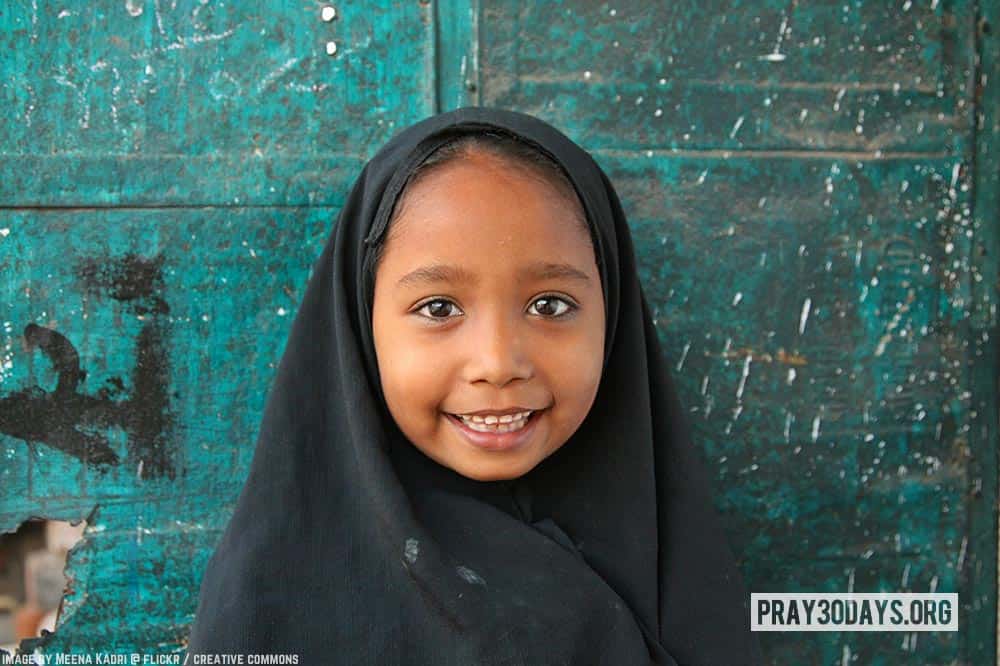 3 June 2017 / Day 8
Muslims: A Minority in India
Sahil was thrilled to receive a book titled, "Words of Love" from his favourite radio station in India. The book introduced him to the idea of God's love and forgiveness. Soon after this, he met Abdul, a follower of Isa (Jesus) who told Sahil more about His message. That day changed Sahil's life forever. He gladly embraced the words of Isa and received His salvation.
Sahil went home and told his family about what he had learned, expecting them to be as excited as he was. Instead his father told him that this teaching was not for Muslims. When Sahil did not agree, he was thrown out of his family. He stayed with a friend for a few years and began sharing what he learned about Isa to other Muslims.
14 years later, Sahil is still speaking of Isa to other Indian Muslims and finds them to be very open, just as he was. However, there are few people willing to engage with the Muslim community in India. Many Hindus, Christians and other religious groups are suspicious of Muslims in India, even though they make up the second largest religious group in the country, and the third largest Muslim population in the world!
For Sahil, it is heart-breaking that many Christian communities avoid working with Muslims in India. He laments. "…if only Christians will take the time to get to know Muslims, they would find that they are a hospitable and friendly people."
Sahil wonders if misconceptions about Islam cause fear: "Some people assume most Indian Muslim men have more than one wife, but most Muslim families are not polygamous," says Sahil, "They are like every other family in India. Their concerns are just like everyone's concerns."
Though very diverse ethnically, linguistically and in their practice of Islam, Muslims in India are very loyal to that part of their identity. "For Muslims in India, Islam is their religion, but "Muslim" is their identity as a community," says Sahil. This can be a challenge for those who want to learn about following Isa, although many are still choosing to do so within the Muslim community.
How to Pray

Pray for more Indian Christians to make the effort to get to know Muslims in their nation.
For India, a legally secular nation, to be at peace within the different faith communities.
For Muslim families in India facing the challenges of living in a minority community and for Christians to be fearless in living the love of Jesus.